Pakistanian Slideshow
(The photos featured on this page were presented to me by Zaheer Minhas of Lahore City)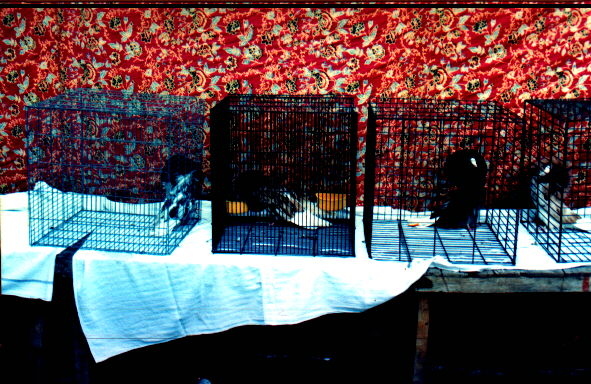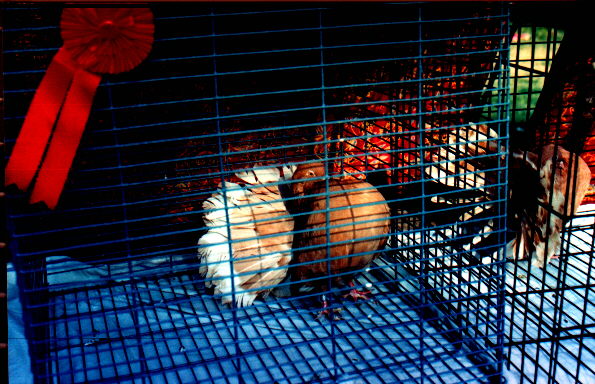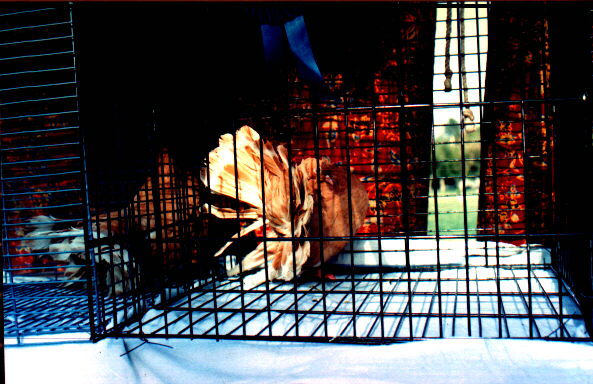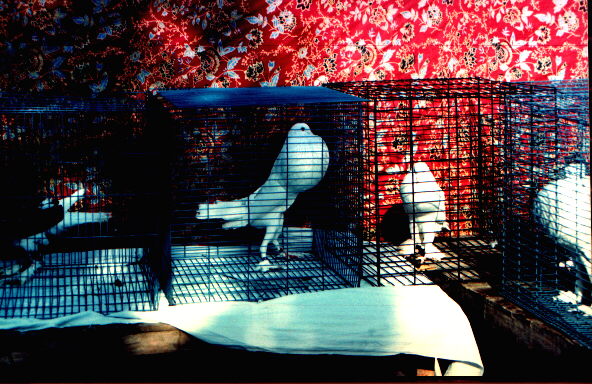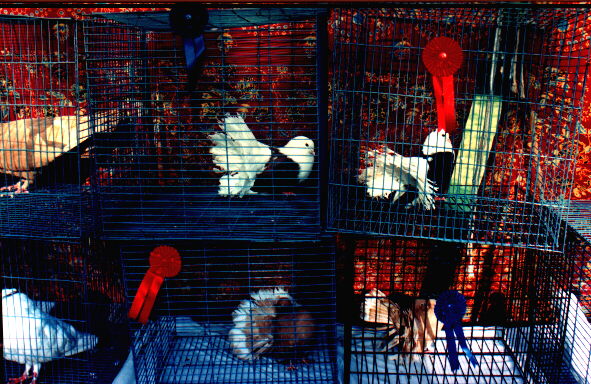 These above photos were taken at the first organized pigeon show ever held in Pakistan.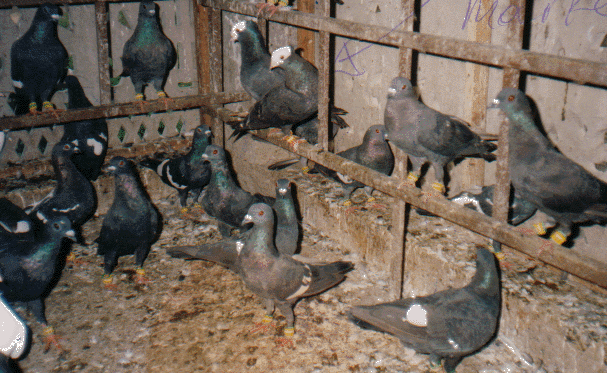 KachPara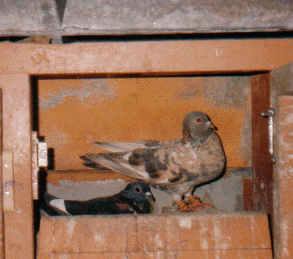 Lahore Ambrikabya Highfliers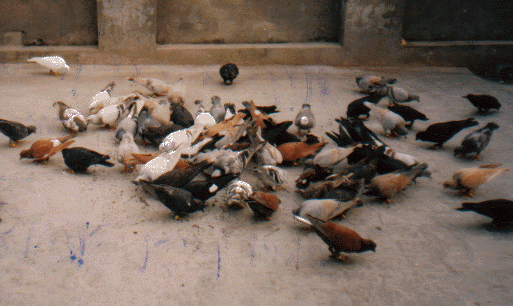 Lahore HF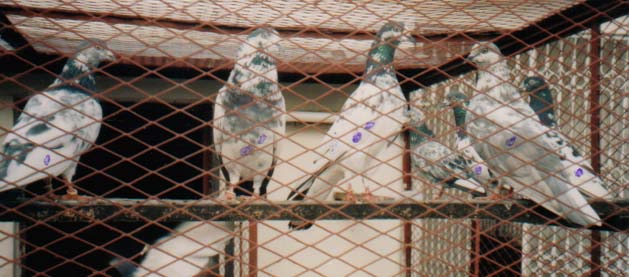 Fullsheera
Roshan Shirag (Sombial)
"Local Breeds of Pakistan"
By: Zaheer Minhas,
Lahore, Pakistan
The majority of our pigeon breeders take part in the competitions of Tipplers. (Spurling: Mr. Minhas uses the nomenclature of "Tippler" for an equivalent to name the breed Western writers have documented as "Indian Pearl Highfliers") Tipplers are widely kept and flown in competitions, but many fanciers also keep pigeons and fly them in Tukris (kits). I will describe here how the pigeons are flown in kits and what types of pigeons take part in such competitions. Any pigeon can be trained for the kits, but these breeds are popular and prepared for kit flying: Ghagras, Katch Paras, Kabras, Lal Band Ghagra, Roshan Chirag and Shirazi.
Roshan Chirag:
The meaning of this word is "lighting" like a light. Very beautiful bird. Most of the foreign fanciers when seeing the photos of the bird presumed it to be a Damascene, but this is our local breed, although I don't know the exact origin of it. (Spurling: this breed has also been described as "Sombial" and it is thought to have originated with the Turks). Their neck should be dark black, the remaining part of the body silver. When in the sunlight, the color of the pigeon should be very bright. The eye ring should be big and red. The shoulder and neck should be of one color. The beak should be pure black.
Katch Paras:
The origin of this breed is Pakistan. They are available in color like black or red. They are one color when they are young, but their feathers on the shoulder are plucked and the new feathers should be pure white. The line is plucked in such a manner that a symmetry is maintained. This is a very beautiful looking bird.
Shirazi
The foreigners know them as Lahore. The origin of this pigeon is from Iran. Many centuries ago it was actually from Shiraz in Iran and from that city it is known as Shirazi. The Britishers - when they went from here after we got independence in 1947 probably took them with them and developed them in Britain. But the Lahore is very big and is a feather footed pigeon. Our Shirazi is very small in size and should not be groused legged. But in most areas the Shirazi should be without feathers on the legs. They are available in many and the Shirazi can also be Katch Paras. Their normal colors are black, blue, silver, dun, red mealy, red, golden and green . A very beautiful looking bird, but very smart and agile in flying. (Spurling: Zaheer has clearly described what is known to the West as "Goolees", but I am stunned over a descriptive term of green.